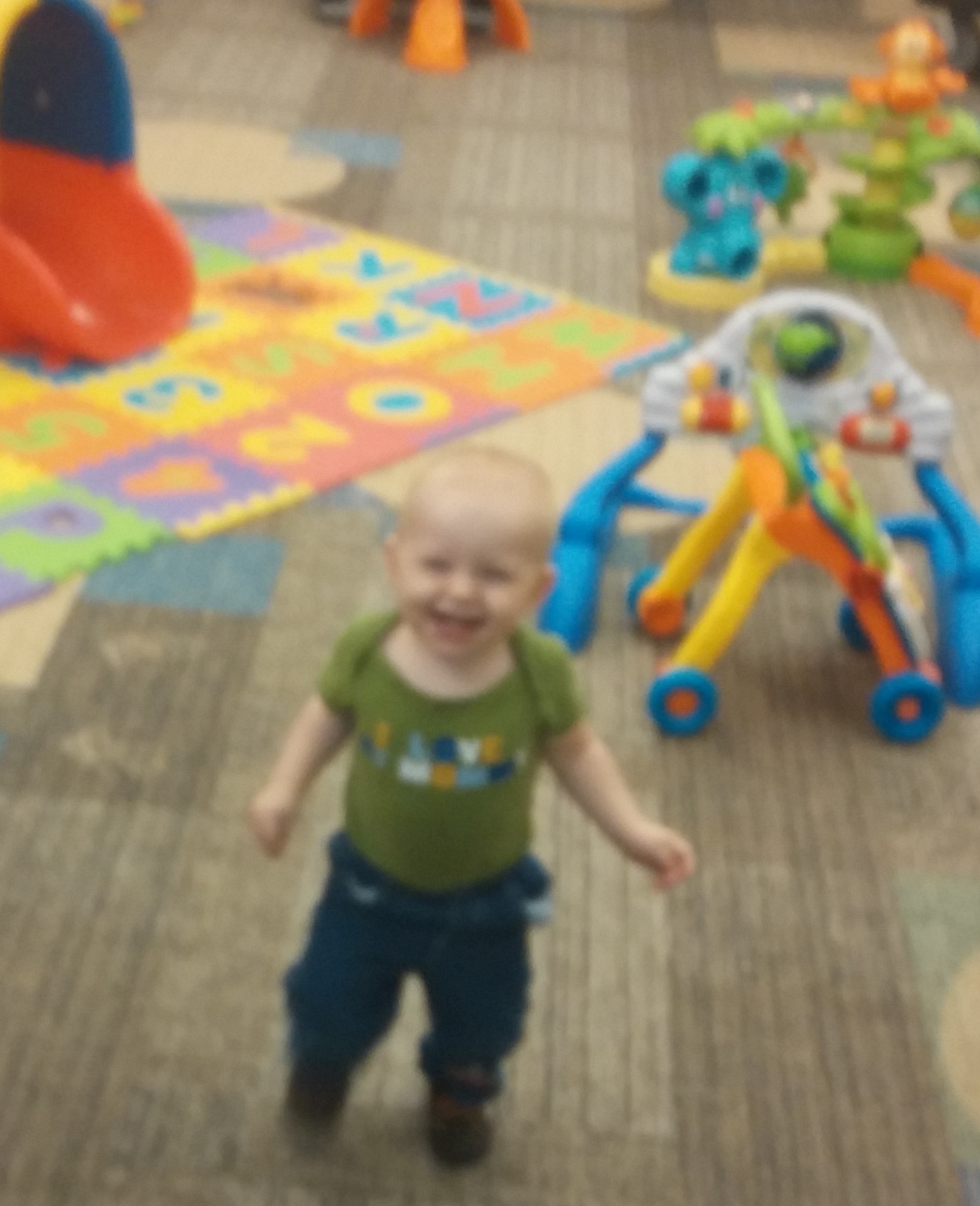 My nearly 11-year marriage to an unbeliever tended to leave me feeling like a single parent as my spouse seldom came to church with me. My shift to officially being a single parent has effected very little change in the way I attend church. I come, my kids come with me, and wrangling them to church and back falls squarely on my shoulders. This is a much bigger job for one set of hands than it is for two.
Different churches handle kids in church in different ways, and this variable typically depends on a tradition's attitude towards children and the size of a church. I have spent most of the past 14 years attending relatively small churches (fewer than 100 in attendance on most Sundays), and it has been my experience that small churches have fewer options for childcare and struggle to find enough workers for the children's ministry. Perhaps, in part, because with only one main service running, anyone who volunteers for the children's ministry will be missing church for the week. At churches with multiple services, childcare workers have the option of working in the children's ministry for one service, then worshiping at a different service.
My situation has always been complicated by the fact that my daughter has borderline disabilities complete with behavioral problems. I cannot count the number of times I have visited a church and dropped her off with the children's ministry only to have her returned to me mid-service because, "we're having a hard time with her." While I understand why children with special needs put a strain on the volunteer resources of smaller congregations, this does not change the fact that when this happens, I get very little out of the service because I spent my time there managing my child instead of participating, listening, and reflecting. I've sometimes left services like this wondering why I bothered to come at all.
Recently I began exploring Willow Creek Community Church in South Barrington. It's the fourth-largest megachurch in America and the main campus just happens to be 7 miles down the road from where I live. In the past ten days, I have attended two Saturday evening services, a singles social, and a wonderful lecture by Dr. Gilbert Bilezikian. Not only did Willow Creek offer childcare for almost all ages at most of these events, [1] but it has a special needs ministry that assisted in accommodating my daughter.
When Christian leaders write books, they often list their most notable achievements in their author bios. As this single parent sat at Dr. Bilezikian's lecture, my disabled 8-year-old and my 13-month-old being cared for by capable ministry hands, and as I was left free to enjoy what I was hearing, I wondered: how many Christian leaders list their time spent ministering to children in their author bios? Probably not a lot. Children's ministry is valuable work, but not valued work. And yet, without the work of the children's ministry, these esteemed Christian authors and leaders would be reaching far fewer people.
All of this is to say, thank you to everyone over the years who has ministered to me by caring for one of my children so that I could worship the Lord or enjoy a class/lecture. Thank you to everyone who continues to do so. Yes, you have not just ministered to my children, but to me, and this struggling single parent appreciates you now more than ever.
———-
[1] Childcare for the singles social was only for ages 3 and up, so my 13-month-old spent some quality time with his uncle instead.
(Originally posted at Προστάτις)