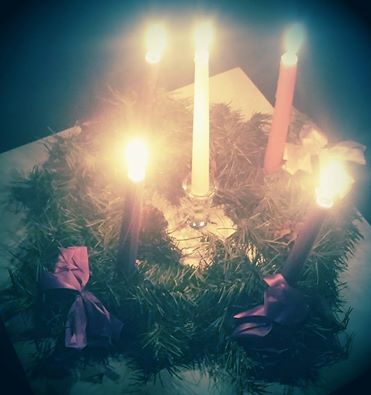 A belated Merry Christmas here.
Christmas was beautiful for my family. I went to the Christmas Eve service at my local church the night before Christmas, then came home and put the kids in bed. "Santa" almost got caught by my daughter, who woke up around 3 AM just a few minutes after I completed all of the stocking stuffing and had finished laying out all of the presents. On Christmas morning, we woke up and my daughter tore into most of the presents for both herself and her brother, the latter seeming more interested in snuggling me than in opening presents.
In spite of the whole single mom thing that I am new to, I managed to complete all of our holiday Christmas rituals except one. This included:
Christmas tree decorated
Stockings hung
Christmas shopping with presents wrapped by Christmas
Advent wreath with Sunday night observances (okay, so sometimes we observed it on Monday nights. I was tired!)
Advent calendar
Sugar cookie baking & decorating
Turkey dinner on Christmas day
I never got my kids out to see Santa in a mall or other shopping center. I also haven't sent out a holiday card and newsletter yet, but it's still the holidays, so I'm technically not late. It's all been very busy, but very satisfying.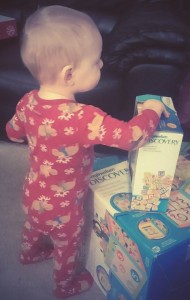 I didn't have a significant other in my life this holiday season. So what did I do for presents? Well, bought myself a few things. Specifically, I bought myself these dresses:
The red one I plan on wearing to my birthday party next month. I don't know when or where I'll wear the pink one, but it fits and looks great and I'm glad I bought it. If you're recently single, I think buying stuff for yourself is awesome because then you know you'll get what you want.
On the blogging front: I have several posts in the works (need some time to sit down and put the finishing touches on), a guest post for another blog that just needs editing, and a post for a blog where I'm an occasional contributor that I need to finish up and run.
Merry Christmas. Thanks to everyone who has made it a happy one for my family in spite of the difficulties of the past year.