Review: Dave Ramsey's Financial Peace University — Some Preliminary Thoughts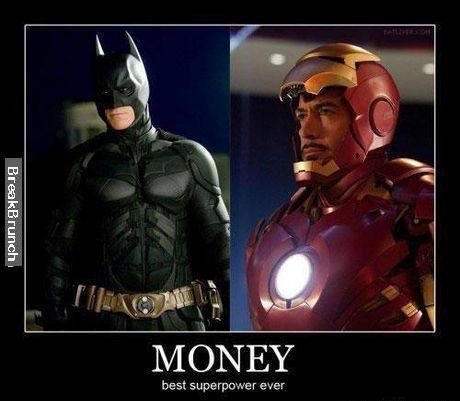 As I've progressed through my divorce and on to single motherhood, the thought has occurred to me: money has been and continues to be a significant source of stress for me.
Here's the thing: around the time that I got pregnant with my daughter (2005-2006), I began making a lot of mistakes with my money and my credit. Not paying my credit card bills on time, unpaid medical bills, utilities shut off, taking out student loans without a solid plan for repayment, you name it, I have done it or it has happened to me. My mother's illness and death exacerbated my downward slide as I wallowed in depression and just ignored the bills, leading to my vehicle getting repossessed. By 2009, my credit was thrashed and apartment rental applications were the things of nightmares. Even my parents and then-in-laws wouldn't co-sign for me.
In 2009, I said, "No more."
I began the long, tedious journey towards repairing my credit. I got a secured credit card and began making small payments on it, and was careful not to skip out on any [more] financial obligations. I paid back as much debt as I could and learned the hard way to never pay rent late, not even by a day. By the time I applied to my current apartment in June 2014, not only was I accepted to it on my own salary and without a co-signer, but I was offered the lowest possible security deposit based on good credit. I have 5 completely unsecured credit cards now: three store credit cards (NY&Co., Target, Sam's Club / Wal-Mart) and two general Visa cards, one of which is the Bank Americard Cash Rewards card (3% cashback on gas, 2% on groceries, 1% everything else, widely regarded as a good deal for those with "good" credit). So if you're in that "bad credit" zone, believe me that you can dig yourself out.
Even though things have gotten better for me, all of that is to say: I'm someone who could use a little financial peace. Dave Ramsey's FPU had been recommended to me before, but I had never gotten around to going through the course. I was glad to finally have the opportunity to take the class at Willow Creek Community Church starting in January.
The class used to be a 13-lesson series but is now 9 lessons long, with most of the discarded lessons still available online as "bonus" lessons. The topics are:
Week 1 — Super Saving
Week 2 — Relating With Money
Week 3 — Cash Flow Planning [Budgeting]
Week 4 — Dumping Debt
Week 5 — Buyer Beware
Week 6 — The Role of Insurance
Week 7 — Retirement and College Planning
Week 8 — Real Estate and Mortgages
Week 9 — The Great Misunderstanding [Tithing & Giving]
The discarded "bonus" lessons are:
Credit Sharks in Suits [Dealing with Debt Collectors]
That's Not Good Enough! [Bartering]
The Pinnacle Point [Understanding Investments]
Working in Your Strengths [Careers and Extra Jobs]
Dave also recommends that you reorganize and master your finances via what he calls "the Seven Baby Steps" (really, some of these are gigantic steps!):
Save $1,000 in a beginner emergency fund. If your income is less than $20,000 per year, a beginner emergency fund of $500 is sufficient.
Pay off all debt (except the house) using the debt snowball.
Save up a full emergency fund of 3-6 months of expenses.
Invest 15% of your household income into Roth IRAs and pre-tax retirement plans.
Save for your children's college education using tax-favored plans.
Pay off your house early.
Build wealth and give.
Now that I am halfway through the course (Lesson 6 is this Wednesday), I would like to offer a mid-course review with a final review to follow after completing the course. I have both positive and negative things to say about the class. I'd also like to track the course's long-term success for financial reform and planning by revisiting the subject to see how I'm doing after 6 months, 1 year, etc. I will offer some thoughts on Dave's theology/philosophy of money and my progression through the "baby steps" so far.
To be continued…
FPU Series
Some Preliminary Thoughts
Mid-Class Review 1