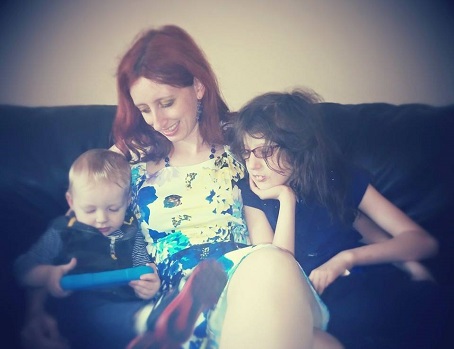 Today marks my first Mother's Day as an officially single mother, though I know, in hindsight, that I started on this road two years ago, when my ex-husband effectively abandoned me during my second pregnancy.
Here's what the last two years have taught me:
God has special concern for single parents — The Bible contains dozens of references to God's concern for the "fatherless" and "widows," two situations that potentially involved single parents (e. g., Deuteronomy 27:19, Psalm 68:5). I believe very strongly that when Christians read those passages, they should think of "single parent" as one solid modern-day application, and a majority of single parents are single mothers. I believe that single mothers (and single parents in general) should be a special ministry concern for even the smallest of churches. It isn't particularly altruistic to start showing concern for a group after you become a member of that group, no, but I know that when I'm done with single parenthood (whether by re-marrying or by raising my kids alone through it), I will always show special regard for the single parents I know. I hope others do, too.
Parenting as a single is better than parenting with an unsupportive partner — I won't go into too many details here. I said this is my first Mother's Day as an officially single mother; it has also been the best Mother's Day I have had in years. When you are mired in an unequally-yoked relationship, you may not understand just how much of the weight you were bearing for the other person until it's no longer yours to bear. Divorce wasn't the end I thought it would be. Instead, it has been a beginning.
Your kids can be happy — When my oldest daughter found out that I was splitting from her father, she began showing signs of depression. She moped. She stayed in bed all day. She was moody and always seemed on the brink of tears. I had never seen my sweet little girl like that, and it terrified me. She yelled at me, told me it was all my fault Daddy was gone, but I refused to speak ill of her father. All I would tell her was that Mommy and Daddy both loved her very much and I was sorry I had let her down.
Guess what? She figured out on her own who was responsible for the divorce. She adjusted. She has come to accept split parenting and (with no prompting from me) regularly reports to me that she is happy.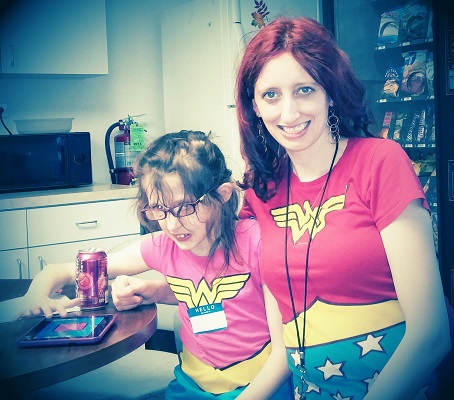 Regular family time and regular church time is more important than ever — I know how stressful this is. Believe me, if there's any time of the week when my stress is hitting a boiling point, it's when I'm struggling to get two kids ready for church and out the door all by myself, or when I've just returned from my 12-hour work/commute day and have no idea what to fix for dinner, but know the budget can't handle another fast food night. I know it's important though. My children have come to look forward to the regularity that comes with church, and when I have gotten weak and skipped it, they always notice. I truly believe that family meal times at the dinner table (something we almost never did in the two-parent household I grew up in) and other family activities are equally important. I still gather the family around the table for meals 3-5 times per week, and we have a Memorial Day Staycation to Chicago coming up very soon.
It's worth it — Even though my marriage unraveled right after I became pregnant with my 2nd, and my daughter is mildly disabled, I have never for a moment regretted the birth of either one of them. They are a joy in my life and their love keeps me going.
Happy Mother's Day.