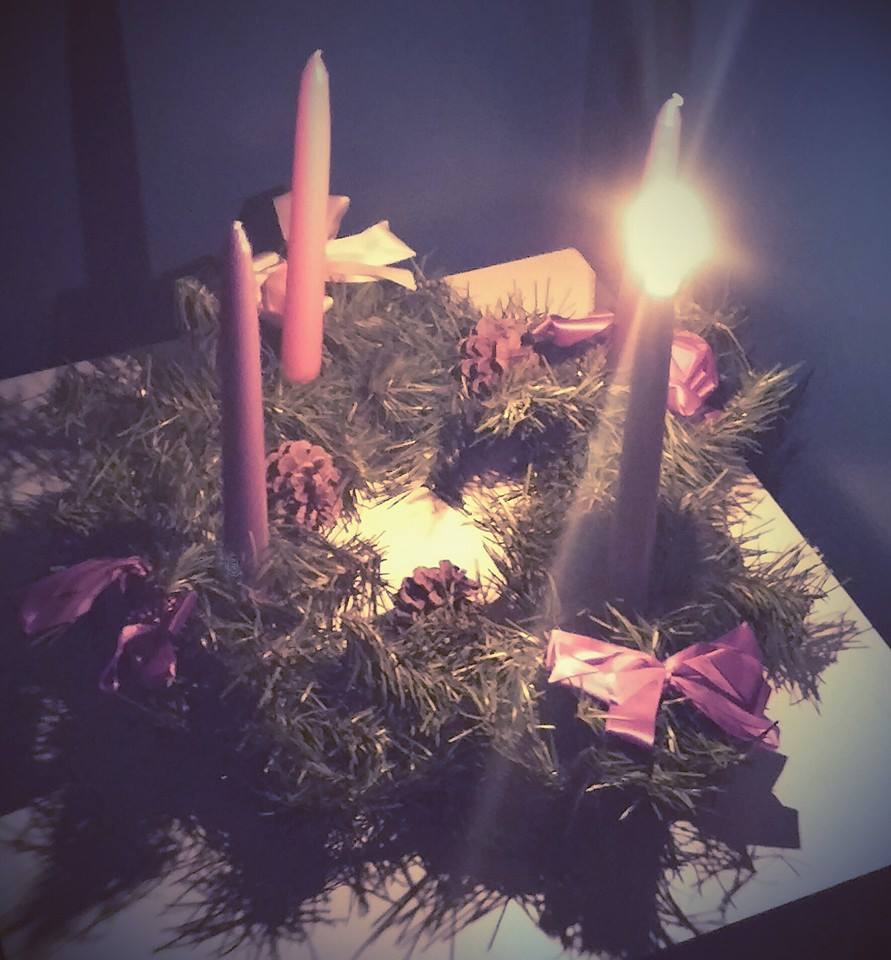 A Reflection for the First Sunday of Advent
I'm a lucky woman.
I had thought that by my current age, I would have a husband, three healthy children, a PhD, a house, a growing list of publications, and a career that I was proud of.
I don't. I have a divorce decree, two disabled children, a master's degree that took me 7 years to finish, a tiny apartment I can barely afford, a small list of publications, and a job that could be much better.
I was scheduled for a job interview for a promotion last week. I was practically walking on air all week prior. I did not have the job, but I had the hope of having the job in the very near future. Hope is a powerful thing.
The interview was scheduled for tomorrow. They called me late on Wednesday afternoon, just before the holiday, and cancelled it. (It wasn't anything that I did, it appears they decided not to create the position after all.)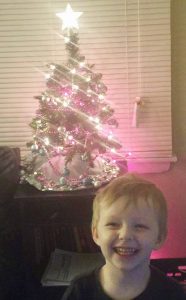 I'm still a lucky woman. I had a great weekend. I went shopping with my kids, ate out several times, went bowling, and saw an amazing movie (Arrival—no seriously, it's amazing, go see it). I had Thanksgiving with my kids, decorated the tree, and got to hear my autistic son yell, "Look at that!" for the first time ever. It wasn't so long ago that I never would have spent a weekend like this.
It was only 3.5 years ago that I had no job, my then-husband was spending all of his time with another woman, I was pregnant and had no idea how I was ever going to take care of two kids alone, and my credit wasn't good enough to get even a tiny apartment by myself. I wasn't thinking of publications and didn't believe I was ever going to finish my master's degree. Hope found a way.
And while I mourn for my children's struggles, I know it could be worse. I thank God they are a least physically healthy. They are beautiful and loving and like to run up to me and yell "CUDDLE PARTY!" I have great kids.
The first Sunday of Advent is the time to reflect on hope. I have a lot of it.


Scriptures for this Advent Sunday: [1]
Isaiah 2:1-5 ~ "The word that Isaiah son of Amoz saw concerning Judah and Jerusalem. In days to come the mountain of the Lord's house shall be established as the highest of the mountains, and shall be raised above the hills; all the nations shall stream to it. Many peoples shall come and say, 'Come, let us go up to the mountain of the Lord, to the house of the God of Jacob; that he may teach us his ways and that we may walk in his paths.' For out of Zion shall go forth instruction, and the word of the Lord from Jerusalem. He shall judge between the nations, and shall arbitrate for many peoples; they shall beat their swords into plowshares, and their spears into pruning hooks; nation shall not lift up sword against nation, neither shall they learn war any more. O house of Jacob, come, let us walk in the light of the Lord!"
Psalm 122 ~ "I was glad when they said to me, "Let us go to the house of the Lord!" Our feet are standing within your gates, O Jerusalem. Jerusalem—built as a city that is bound firmly together. To it the tribes go up, the tribes of the Lord, as was decreed for Israel, to give thanks to the name of the Lord. For there the thrones for judgment were set up, the thrones of the house of David. Pray for the peace of Jerusalem: 'May they prosper who love you. Peace be within your walls, and security within your towers.' For the sake of my relatives and friends I will say, 'Peace be within you.' For the sake of the house of the Lord our God, I will seek your good."
Romans 13:11-14 ~ "Besides this, you know what time it is, how it is now the moment for you to wake from sleep. For salvation is nearer to us now than when we became believers; the night is far gone, the day is near. Let us then lay aside the works of darkness and put on the armor of light; let us live honorably as in the day, not in reveling and drunkenness, not in debauchery and licentiousness, not in quarreling and jealousy. Instead, put on the Lord Jesus Christ, and make no provision for the flesh, to gratify its desires."
Matthew 24:37-44 ~ "For as the days of Noah were, so will be the coming of the Son of Man. For as in those days before the flood they were eating and drinking, marrying and giving in marriage, until the day Noah entered the ark, and they knew nothing until the flood came and swept them all away, so too will be the coming of the Son of Man. Then two will be in the field; one will be taken and one will be left. Two women will be grinding meal together; one will be taken and one will be left. Keep awake therefore, for you do not know on what day your Lord is coming. But understand this: if the owner of the house had known in what part of the night the thief was coming, he would have stayed awake and would not have let his house be broken into. Therefore you also must be ready, for the Son of Man is coming at an unexpected hour."
[1] Our Advent Scripture reflections for this year are being guided by Sharing the Word: Scriptural Reflections for Advent by Archbishop Daniel E. Pilarczyk (Cincinnatti, Oh.: 1989). This year is "Advent Year A." Bible quotations above are from the NRSV.