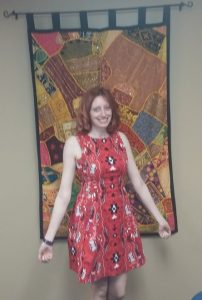 Everyone has been saying that 2016 has been "the worst." For me, it's actually been a really good year. These were the ups and downs of my year:
The Good
Completed and Defended Master's Thesis – I turned in my master's thesis for defense on March 16th, successfully defended it on April 15th, and submitted the final copy for ProQuest publication in early May. The thesis was called, As God is, Woman May Become?: Women and the Mormon Doctrine of Exaltation, and I was very blessed to have LDS feminist scholar Maxine Hanks serving as an outside reader on my defense committee. I had been working on my thesis off and on for years, so it was a amazing to finally get it done.
Septorhinoplasty – Yup, that's right, I got a nose job. My old nose was large, hooked, and crooked (it curved to the right side of my face); it had always bothered me and made me feel self-conscious. I also had a badly deviated septum and effectively couldn't breathe through my nose. So I did something I have been wanting to do since junior high: I fixed it. It was some of the best money I've ever spent. I'm working on something to publish in the future on cosmetic surgery and Christian ethics. Incidentally, the date of the surgery was March 16th, which means that I dropped off the defense copy of my thesis on my way to the hospital.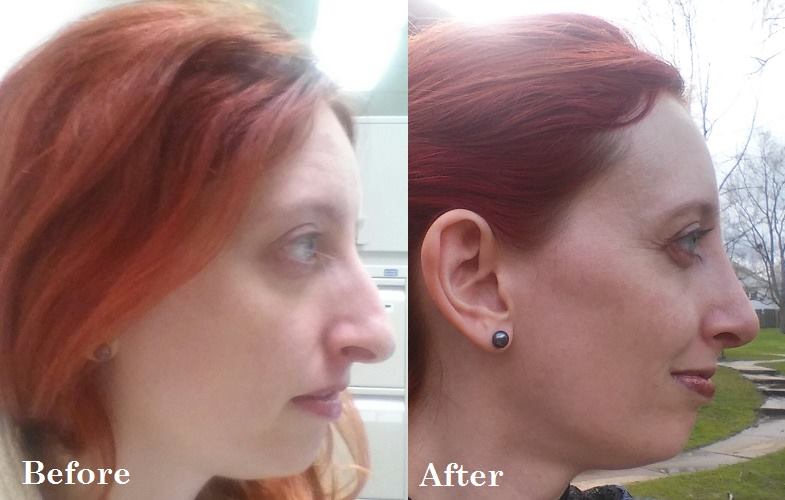 TEDS Graduation – In line with completing my master's thesis, I finally graduated from Trinity Evangelical Divinity School with an MA in American religious history. After my (now ex-)husband abandoned me during my pregnancy with my youngest in 2013, I honestly thought I would never finish the degree. While I won't be pursuing a PhD in history any time in the near future like I originally thought I would, I am so glad that I finally have my degree.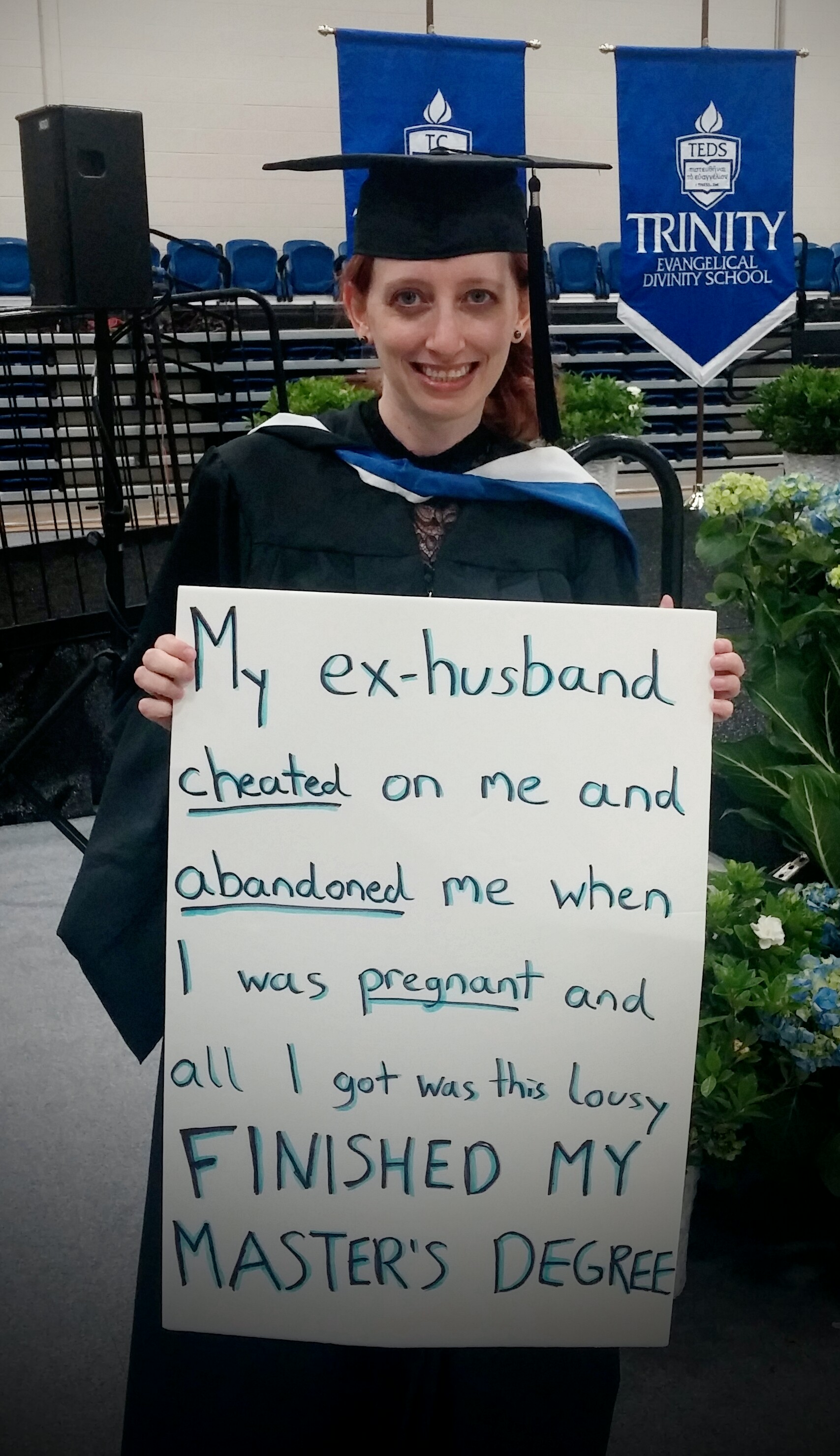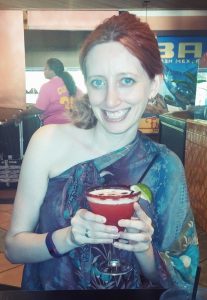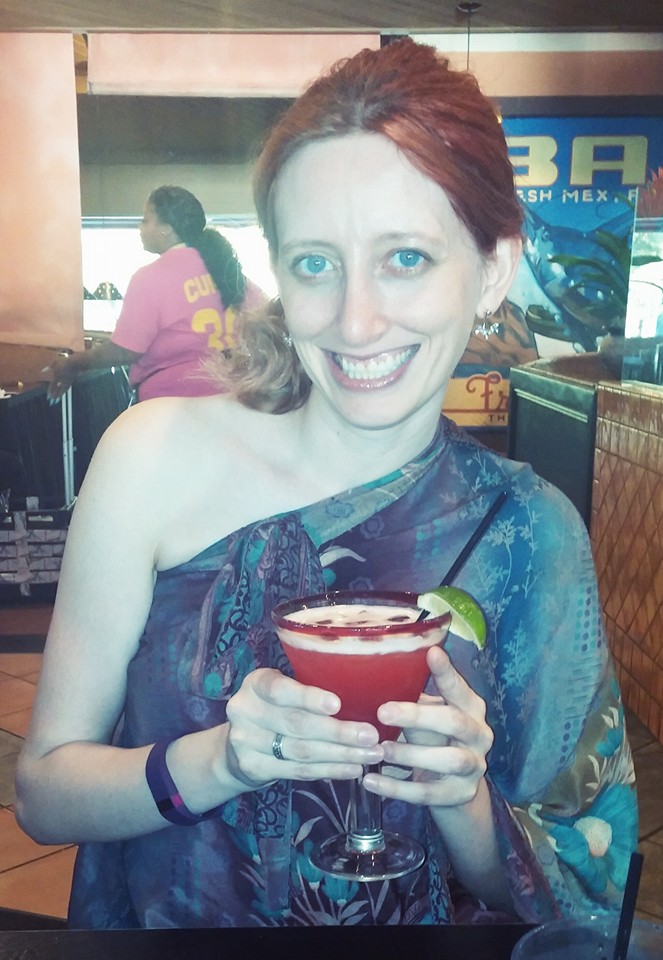 Mormon Theology Seminar – I was one of six scholars selected to participate in the Third Annual Mormon Theology Seminar, and the first non-Mormon scholar selected to participate. I talked about that experience here. It was an honor and a blessing in every way imaginable.
New Car – Back when I parted ways with my husband in 2013, I spent $2000 on a 2001 Dodge Intrepid with about 150K miles on it so that I could have a car to get to work in. I called it the "Paynemobile" because my friend Seth Payne had loaned me the money to get it (he doesn't like to brag about what a great guy he is, but I will!). By the end of it all, the radio didn't work, the CD player didn't work, the air conditioning didn't work, the sun roof had to be manually closed, the cabin lights would sometimes randomly flash, the clock on the dashboard didn't work, and it had a slow oil leak as well as a slow coolant leak. The Paynemobile finally broke down in June and I decided not to repair it. I leased a 2016 Toyota Corolla instead. Now I can enjoy such modern-day vehicular luxuries as "air conditioning" and "listening to the radio" and "not feeling embarrassed by the pile of junk I'm driving." It's great!
Harper College Graduation – In July, I successfully completed the human resources certificate that I began with Harper College in September 2015. Between September 2015 and May 2016, I went to class for four hours a week almost every week and completed 15 credits that way, then did a final 3 credits via independent study (I had to miss the last class as I was in California for the Mormon Theology Seminar). I'll be surprised if I don't move on to a position in human resources sometime in the next year.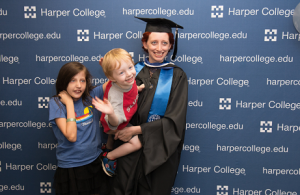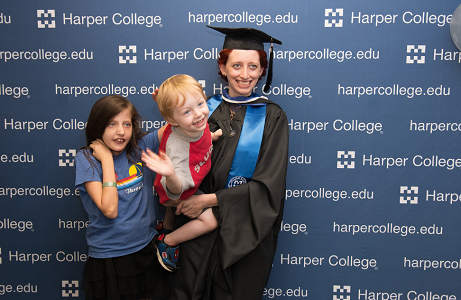 New Apartment – It was time for my brother to go back to Washington state. I moved my kids to an apartment closer to work so that I could enjoy the shorter commute and spend more time with my kids. We like the new apartment a lot.
Writing for The Hill – I submitted an editorial to The Hill in September and was asked to write there every two weeks, which I now do.
I have had an active dating life this year. That's all I have to say about that for now.
Other posts in this series: