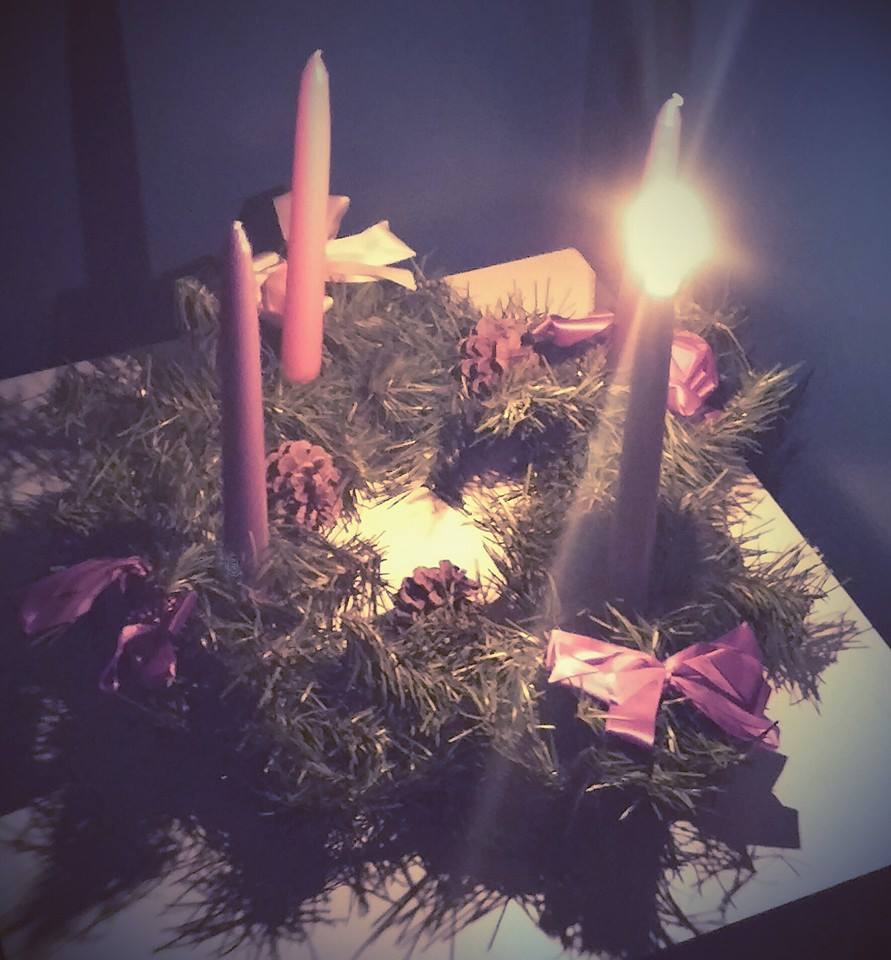 On October 29th, 2013, I asked my husband of ten years for a divorce.
Our newborn son was one month old, exactly. The previous nine months had served up near non-stop, blinding emotional pain. The pain of his glaring and inappropriate devotion to his co-worker, the pain of his declaration that supporting the family and keeping a roof over our heads were my problems (not his), the pain of job interviews spent trying to hide my baby bump with strategic wardrobe choices, and the pain of nights spent not knowing where my husband was, having to deal with his lame excuses when he finally materialized the next day.
I remember visiting a two-bedroom apartment model and looking around, then closing my eyes. I pictured me and my children living there, on our own, surviving, even thriving. I pictured my unborn child's crib in the master bedroom with me, my daughter occupying the other room. No more surprises in the bank account, no more waking up in the middle of the night and wondering where my husband was.
I opened my eyes and sighed. Those apartments might as well have been on the moon. No one was ever going to rent one to me when I had no job and no savings.
And yet, there was the hope of a better life, even if I had to go to the moon to get there. So I set my sights above, and I set out.
On October 29th, 2014, our divorce was finalized.
In November 2016, my boyfriend took me on a date to a dance studio in Mundelein. You can imagine my surprise as I entered the coat room and the wall greeted me with a picture of my ex-husband's final affair partner, who grinned down at me from beneath red bangs. Pain flared up in my soul. I had done a good job of moving on after my husband's affairs. I had finished my master's degree, participated in a theology seminar in California, and was writing op-eds for The Hill in my spare time. I hadn't Google-stalked my ex's former mistress like a deranged character on Crazy Ex-Girlfriend in well over a year. And there I was, in a committed relationship with a good Christian man, trying to enjoy a night out.
https://www.youtube.com/watch?v=vX1gKK87ulk
My boyfriend had selected the dance studio and neither of us had known the ex-mistress ever had any affiliation with it.
"I see you have Belle on your wall," I said to the owner.
He failed to pick up on the disdain in my voice. "Yes, do you know Belle?"
"No, but my ex-husband did," I replied, wishing I had someone in my life who could appreciate my mad puns.
"She was one of our dance instructors until she got married last month and moved to North Carolina," the owner explained.
It turned out she had married a youth pastor. Her wedding date? October 29th, 2016.
I spent several days once again mired in the pain of my divorce. I was in no rush to re-marry, but my son had just been diagnosed with high-functioning autism, meaning that both of my children had significant disabilities. I found myself in anguish over the mistress' apparent happiness while I toiled to raise two disabled children all alone. Hope pushed me forward once again. Not the hope of remarriage, but the hope that I was continually drawing closer to God, undoing the damage of my own 11-year Babylonian captivity, bit by bit.
2017 became a year of clarity for me. I was living in that two-bedroom apartment I had once dreamed of, sharing my bedroom with my snuggle-bug of a son. I had a modest career I was proud of. More importantly, I finally understood that the care of the disabled is not a punishment or a burden, but a sacred calling from God, and that God had to send two such souls into my care before I understood that. (What can I say; I'm a slow learner.) I also realized, after a lifetime of searching, that I have a spiritual gift, and that gift is teaching through writing (more on that in another post).
On October 29th, 2017, my boyfriend offered to become my partner in life and in ministry. No longer would I struggle with my children all alone. No longer would I struggle to find writing time and utilize my gift.
I accepted his offer.
On that frightful day in 2013 when I first asked for a divorce, I never could have known how the next four years would play out. I certainly didn't feel hopeful. I felt mired in darkness and despair.
By the grace of God, hope found a way.
It always does.
"[B]ut those who hope in the LORD will renew their strength. They will soar on wings like eagles; they will run and not grow weary, they will walk and not be faint." ~ Isaiah 40:31
"[W]ith God, all things are possible." ~ Matthew 19:26b
"We have this hope as an anchor for the soul, firm and secure. It enters the inner sanctuary behind the curtain, where our forerunner, Jesus, has entered on our behalf." ~ Hebrews 6:19-20a
"And now, O Lord, for what do I wait? My hope is in you." ~ Psalm 39:7 (ESV)
"If there is anywhere on earth a lover of God who is always kept safe, I know nothing of it, for it was not shown to me. But this was shown: that in falling and rising again we are always kept in that same precious love." ~ Julian of Norwich
https://www.youtube.com/watch?v=uv4T-nl4YYY
——————–
NOTE: Names changed to protect the guilty. All Bible verses are from the New International Version unless otherwise noted.