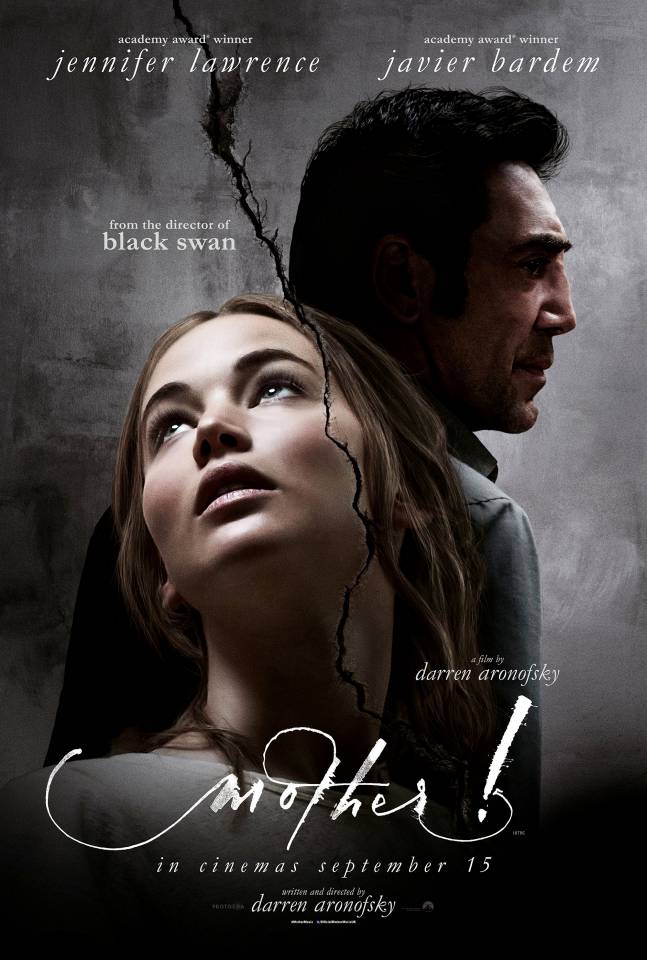 [Part 1: Spoiler-Free Review]
Darren Aronofsky's mother! (yes, the title is uncapitalized with an explanation point) has been getting some well-deserved buzz in spite of a lukewarm performance at the box office. The film ekes out a 67% "certified fresh" rating among critics at Rotten Tomatoes, but received a rare F grade from audiences at CinemaScore, with many audience members declaring it to have been "the stupidest thing they've ever seen in" their lives.
And they're not wrong.
But I can't stop thinking about it.
This is one of those films where the less said about the plot, the better. (more…)