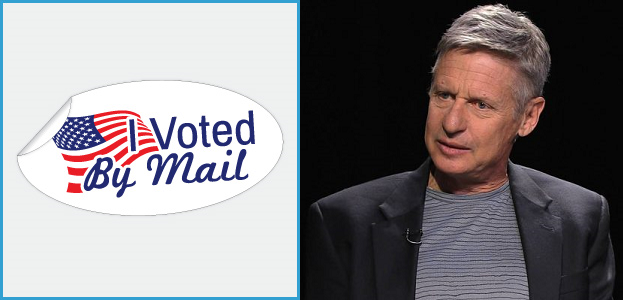 I just cast my vote for the Tuesday, November 8th election via mail. While this blog isn't about politics (and even my columns at The Hill should shift more to religion over politics once this election is over), I thought I would share who I voted for and why.
Voting by mail at all is new for me this year. From 2012 to 2015, I served as an election judge for the Republican party and generally took advantage of early voting so I could remain at my polling station. However, I left the Republican party earlier this year due to Republican leaders like Mike Huckabee telling us that if we weren't going to support Donald Trump, we should just leave the party (k. bye!). I now consider myself an independent and a "conservatarian." You have to declare one party or the other to serve as an election judge in Illinois, so I opted not to serve anymore.
Prior to becoming an election judge, I enjoyed going to the polls. However, with my lack of enthusiasm for the candidates this year, I have no desire to be anywhere near the polls on election day. As an Illinois government employee, November 8th will be a paid holiday for me, so I am going to enjoy the day off with my kids and try not to think about this horrible election.
Without further ado, here is how I voted: