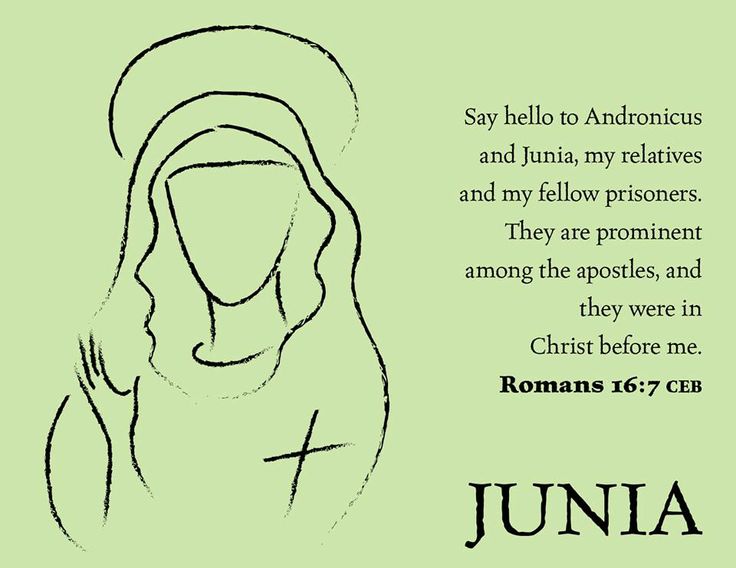 There is a female apostle in the Bible named Junia (Romans 16:7): "Greet Andronicus and Junia, my fellow Jews who have been in prison with me. They are outstanding among the apostles, and they were in Christ before I was." (NIV) Anyone who opposes the ordination of women needs to reconcile their theology of ordination with that fact.
Several early church fathers commented on the passage and confirmed this Scriptural witness to a female apostle:
Origen (AD 184/185 – 253/254): "It is indeed possible that they were Paul's relatives even according to the flesh and that they believed in Christ before him and were held to be noble among the apostles of Christ. It can also be understood that perhaps they were of the seventy-two, who themselves were also named apostles, and on that account he would call them noble among the apostles, even among those apostles who were before him." (Commentary on the Epistle to the Romans 10.21.2, as translated into Latin and preserved by Rufinus, translated into English by Thomas Scheck)
John Chrysostom (c. AD 349 – 407): "To be apostles is a great thing, but to be distinguished among them—consider what an extraordinary accolade that is! They were distinguished because of their works and because of their upright deeds. Indeed, how great was the wisdom of this woman that she was thought worthy of being called an apostle!" (In epistulam ad Romanos 31.2; PG:60.669-70, translation mine)
Theodoret of Cyrrhus (c. AD 393 – c. 458/466): "Then to be called 'of note' not only among the disciples but also among the teachers, and not just among the teachers but even among the apostles . . . " (Interpretatio in quatuordecim epistolas S. Pauli 82.200, translated by Linda Belleville)
That alone is enough to establish that the first sentence of this post is a sound translation of Romans 16:7 with the backing of history and tradition.
"But—but—we don't know that Junia was a woman!"