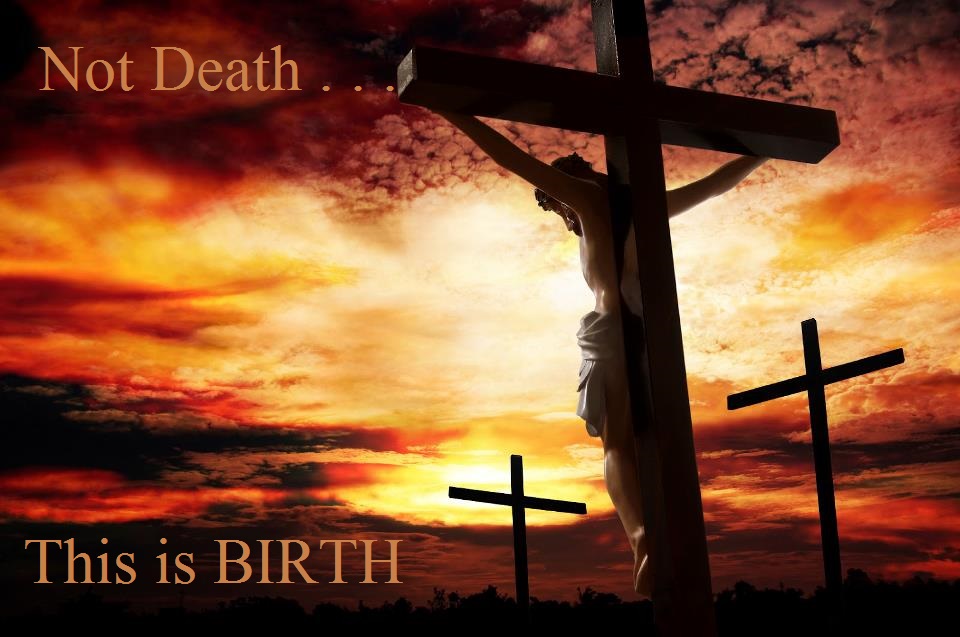 Peter spoke of this on the day of Pentecost in Acts 2:22-24, when he said (emphasis mine):
"Fellow Israelites, listen to this: Jesus of Nazareth was a man accredited by God to you by miracles, wonders and signs, which God did among you through him, as you yourselves know. This man was handed over to you by God's deliberate plan and foreknowledge; and you, with the help of wicked men, put him to death by nailing him to the cross. But God raised him from the dead, freeing him from the agony of death, because it was impossible for death to keep its hold on him." (NIV)
What most people don't know is that the part I highlighted in v. 24 is a bit of a mistranslation. The Greek for "agony" there, ōdinas (ὠδῖνας), doesn't just mean "agony." It quite specifically means "birth agony." The pains of labor and childbirth. The correct translation of the passage would be, "freeing him from the birth pains of death."
I know of no English translations that preserve the true metaphor of the original Greek. Why is that? Are we uncomfortable with the idea of a man suffering the pains of labor? Does that make our God too feminine for our liking? Or is it simply because the idea of "birth pains of death" is too confusing? Birth, after all, is supposed to be about life, not death.