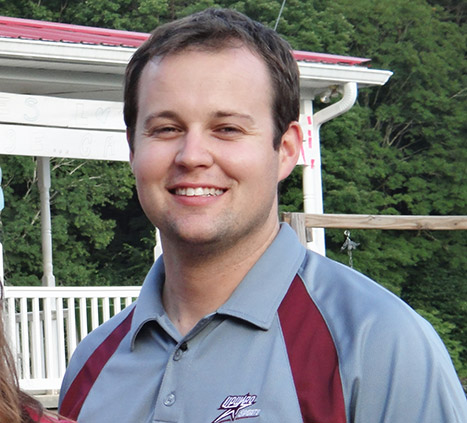 By Bridget Jack Jeffries
Disassociated Press
contact the reporter
TONTITOWN, ARKANSAS — A Wednesday afternoon bout of "Dark Web" dumpster-diving through leaked Ashley Madison user files yielded the timely revelation that disgraced fundamentalist reality show personality, Josh Duggar, was the likely owner of multiple AM accounts.
"I am shocked and appalled that a man who could molest his sisters and then go on to become a family values spokesman could do something so hypocritical as cheating on his wife as a family values spokesman," wrote one distressed commentator. "Josh Duggar has lowered the high standards we've come to expect from creepy patriarchal southern fundamentalist Bible-thumpers everywhere."
In the wake of Tuesday night's Ashley Madison leak, comments across the Web had just about proven conclusively that not a single one of the 37 million users registered at AM–whose business motto is "life is short, have an affair"–was actually on the site with the intention of having an affair. Blogs, Twitter, and news articles erupted with comments from users who had joined Ashley Madison for something other than the site's well-advertised main purpose.
"I'm a single woman and I was on the site to meet single men, because in spite of the site's reputation, it is a DATING site," wrote one woman. When queried as to how she knew for certain that the men she met were also single, she replied, "Why would a guy like that lie?"