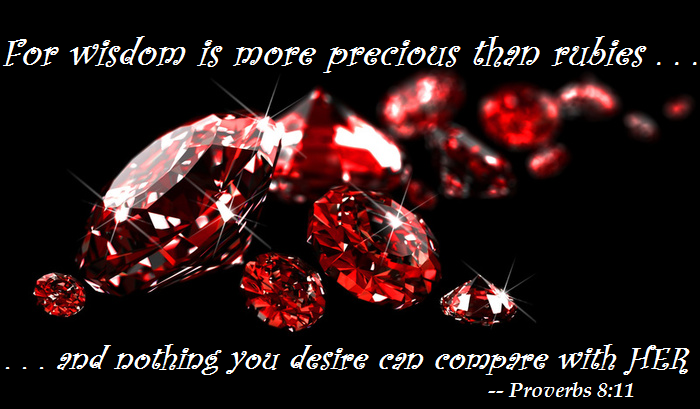 (Part 3 of 4)
(continued from Part 2, "The Biblical Data on God and Sexuality")
The previous post refuted the incorrect claim that the Bible teaches all three persons of the Trinity as quintessentially male. But what about Jesus Christ? After all, the fact that he was incarnated as a man had to mean something, right? In recent years, arguments against women's ordination have come to rely more and more heavily on Jesus' human gender.
Such arguments overlook the entire nature of who Christ is. More importantly, they overlook the fact that the early Christians undeniably associated Jesus with the female person of Wisdom in the Old Testament and other Jewish intertestamental literature.
In both the Greek and the Hebrew, the word for wisdom (σοφία / חָכְמָה) is feminine. In numerous places in the Old Testament, this feminine concept of wisdom is personified as a woman, sometimes with majestic and powerful language wherein Wisdom makes divine claims of herself. For example:
The Lord created me at the beginning of his work, the first of his acts of long ago. Ages ago I was set up, at the first, before the beginning of the earth. When there were no depths I was brought forth, when there were no springs abounding with water. Before the mountains had been shaped, before the hills, I was brought forth—when he had not yet made earth and fields, or the world's first bits of soil. When he established the heavens, I was there, when he drew a circle on the face of the deep, when he made firm the skies above, when he established the fountains of the deep, when he assigned to the sea its limit, so that the waters might not transgress his command, when he marked out the foundations of the earth, then I was beside him, like a master worker; and I was daily his delight, rejoicing before him always[.] [1]
Wisdom was also a regular fixture of intertestamental Jewish literature such as Ecclesiasticus and Wisdom of Solomon, the result being that Wisdom as a personified divine aspect of and authorized assistant to YHWH was already an important philosophical and theological concept among the Jewish community at the time of the birth of Christ.
Throughout Christian history, Wisdom has received significant attention from figures and movements in search of a feminine understanding of God. (more…)