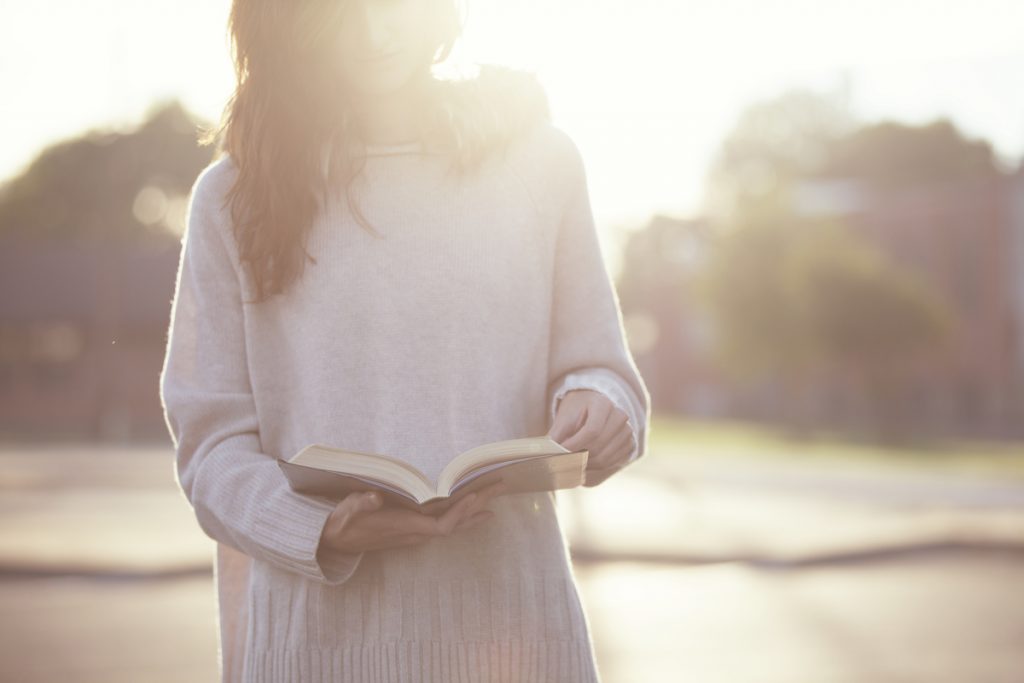 My name is Bridget Jack Jeffries and I am the author of Weighted Glory. Here I offer insights on the Bible, church history, theology, and Christian culture, with an emphasis on approaching these subjects as a woman and as a (former) single mother.
My Story
I'm a Christian and a member of the Evangelical Covenant Church. I completed a bachelor's degree in classics with a minor in Hebrew at Brigham Young University (long story!), so I have some background in Hebrew, Latin, and Greek. I hold a master's degree in American religious history from Trinity Evangelical Divinity School and am currently working on a PhD in Theological Studies (Church History) also at TEDS.
Here's some other information about me:
My first husband abandoned me while I was pregnant with our second child, and I spent 4-5 years as a single mother. You can read about how God helped me escape from abuse and abandonment here.
I'm biblically divorced from my unbelieving [1] first husband (1 Cor. 7:15-16) and re-married to a Christian man. You can read about that here. In May 2020, we welcomed his first child and my third, a little girl.
My two children from my first marriage are both disabled. My daughter (b. 2006) has DiGeorge syndrome and my son (b. 2013) has high-functioning autism. I've written about people with special needs in the heart of God here.
I've explained why I am a Christian here.
I believe God calls women as pastors, elders, preachers, prophets, and deacons. I've written about how God changed my thinking on this matter here. I support

Christians for Biblical Equality

.
I'm involved in the interfaith community. My master's thesis was on women and the Mormon doctrine of exaltation, and I was the first non-Mormon theologian to be invited to participate in the Mormon Theology Seminar. In 2019, the Mormon church changed almost everything about the temple ceremony that I critiqued in my 2016 master's thesis. My first book, So I Married a Mormon: An Interfaith Survival, is in progress.
I'm a member of:
Thank you for visiting my site today. If you enjoy my articles and want to read more, please like my Facebook page, subscribe via e-mail, and follow me on Twitter.
May the grace of Jesus Christ bless you and keep you!

———————
———————
[1] My first husband was Mormon. I think that some Mormons are true believers in Christ, but eventually reached the conclusion that my first husband was not.