15 years ago, I said, "I do."
11 years later, I said, "No more."
Something stronger than pain engulfed me. Not just loss of happiness, but the loss of any sense of purpose. I had been Mrs. Interfaith Marriage for so long, I had no idea who I was or who I might be without that in my life. I had dreamed of getting an MDiv and becoming a chaplain, or getting a PhD and becoming an academic, but my post-abandonment dreams swirled around survival alone.
And then there was crushing loneliness. Few people will ever be able to contemplate the despair I felt on those mornings when I woke to an empty bed along with the realization that my husband had spent another night out with his female co-worker. My marital distress waned into post-marital melancholy, and from the mire of my grief, I could see no end in sight.
And then, the unexpected happened.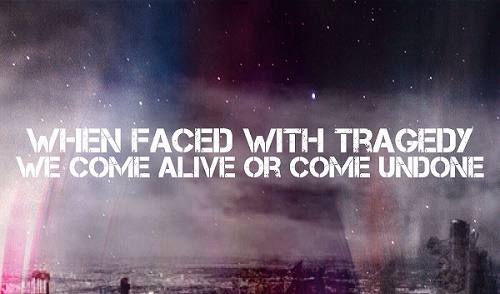 God was there, and he breathed new life into me. Out of the ashes of my marriage rose something fiery and determined and stronger than ever.
I returned to the workforce, finished my master's degree cum laude, and began publishing. I attended a theology seminar in California and completed a certificate at the local community college to further my career. I took care of my children, getting my son into ABA therapy as soon as I knew he had autism and getting my daughter the treatment for her depression that she needed, all while making sure they were both plugged in to the local special education recreation district. I accepted that my special needs children were my ministry from God and that I didn't have to feel guilty that I wasn't serving God in grander and more public ways. And I still found time to do things I enjoyed (book clubs, cosplays, Mystery Science Theater meetups, My Little Pony conventions, etc.).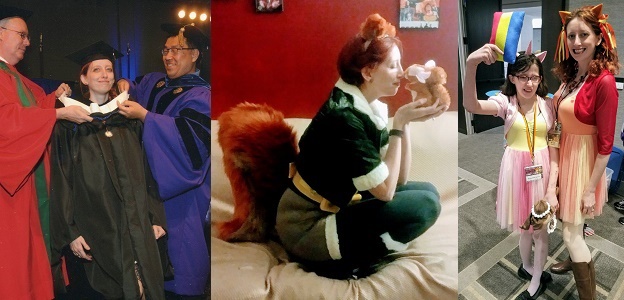 All in all, I got more done personally, professionally, and spiritually in two years as a single mother than I'd accomplished in eleven years with a heedless husband.
Which is why, when V came into my life, he didn't change the person I was as my first marriage had. Rather, he enhanced and enabled the person God was already leading me to be.
We met on OKCupid where we were a 99% match according to the site's algorithm. Though he was living in Minneapolis and I was in Chicago, sure enough, we had a lot in common: Christian faith, evangelical background, Alaskan upbringing, time spent in Seattle, and a troubled family history. We both leaned conservative but had serious issues with and objections to the Republican party. V had no children of his own, but wanted them.
There were differences. V identified as complementarian while I fretted that my children were too steep of a learning curve for a new father. V was also really quiet, and I had said in my OKC questions that I couldn't date a quiet person. But, ultimately, we felt it was worth it to see if we could reconcile these differences between us.
On October 29th—three years to the date of my divorce—V asked to become my partner in marriage and in ministry. We were married on June 16th by my friend Katie Langston, in an outdoor ceremony at Northwest Trek. The northwestern wilderness setting echoed our childhood in Alaska, while the Puget Sound location allowed our friends and family from Seattle and Alaska to attend more easily. My son served as my flower boy while my daughter stood by me as one of my bridesmaids. The Northwest Trek staff informed us that ours was the first wedding this year to be blessed with beautiful, non-rainy weather.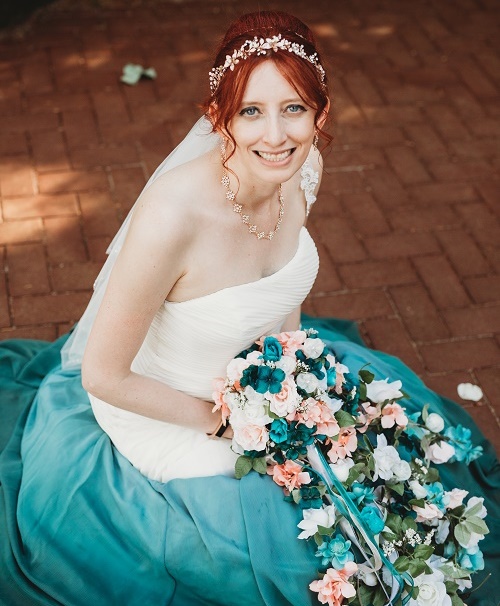 I didn't deserve that beautiful day; it happened solely by the grace of God. But the "me" who woke up to an empty bed years earlier never could have grasped that God had seen my future and had it all under control the entire time.
I'm free to dream big dreams again, this time with a loving and supportive husband at my side, with a stepped-up father helping me to raise my children. And maybe I will turn some big dreams into big memories, in time.
But for now, I'm just grateful. Really, really grateful.