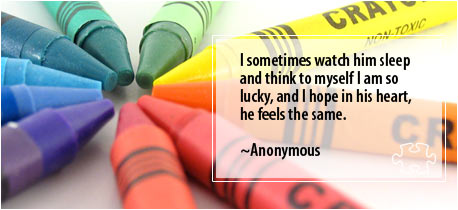 An Autism Journey
"So, we've decided that your son isn't a good fit for our program."
I froze in disbelief. A knot formed in my throat and tears welled up in my eyes.
She continued. "You should really have him evaluated for special needs. Has no one told you that before?"
I shook my head. She wasn't mean about it, and she showed concern for my distress, but she was firm that their daycare was not the right program for my son.
It was only his second day with this new provider, and this was the second time in less than 2.5 months that my son had been abruptly dismissed from a daycare program without warning. It was the fourth time in that same time period that a childcare provider had bailed on my son.