"Women should remain silent in the churches. They are not allowed to speak, but must be in submission, as the law says." – 1 Corinthians 14:34 NIV
"Even though [women] grow weary and wear themselves out with child-bearing, it does not matter; let them go on bearing children till they die, that is what they are there for." – Martin Luther [1]
====
Those were just some of the words about women blinking at me from my computer screen that day. I was 16 years old and arguing with a skeptical friend. He had sent me a list of negative quotes about women from the Bible and famous Christian theologians, and I felt horrified.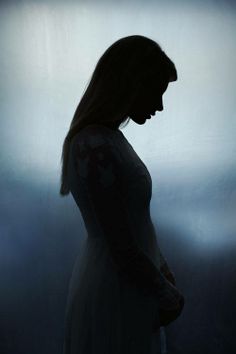 I'm not sure you could say I was any kind of a feminist at the time, at least not an intentional one. I had always been taught that I could be anything and do anything, that my gender was no hindrance to dreams, but that attitude within me was void and without form. I had been wild-hearted and tomboyish in my Alaskan childhood, had played on the edges of the wilderness with three brothers before I had a sister, had shot BB guns and pretended I was a Ninja Turtle and done just about every stupid thing that adults told me not to do, for the sake of being contrary and adventurous. The self-selected nickname I had begun sporting in my 16th year, "Jack," flaunted my disregard for gender norms. "Is 'Jack' short for anything?" people would ask me uncomfortably, hoping to learn my real name was "Jacquelyn." "Yes, it's short for 'Bridget,'" I would quip.
The ordination of women had never come up in the two denominations I had attended with regularity (Church of the Nazarene and Presbyterian Church USA) since youth. Those churches had no female pastors, although I had noticed female elders and deacons at the PCUSA. In Mere Christianity, C. S. Lewis had articulated a hierarchical view of marriage that I accepted at the time, as much out of love for Lewis as anything, but it didn't affect me because I wasn't married and wouldn't be getting married anytime soon, so I gave the matter little thought.
And then I had these words blinking at me from my computer screen. Horrible words about women in my own Bible and from Christian leaders I was supposed to revere. I didn't know who God was anymore.