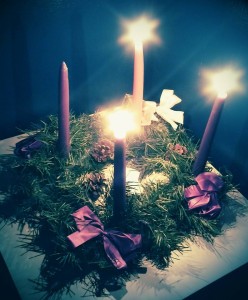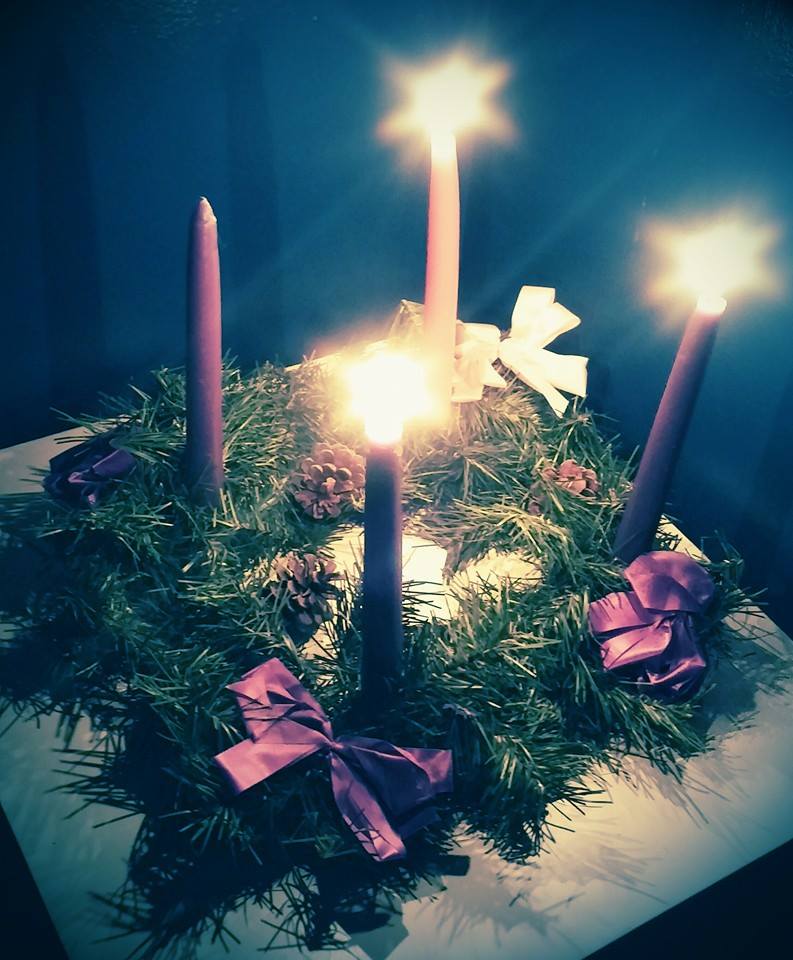 Earlier this year, I attended a soft skills training on "stress management." It was a small class (3-4 people plus 2 instructors), so everyone in the class got to share a bit about what makes them stressed. I found myself talking a lot about my kids. Working to support my kids, commuting long distances to support my kids, living on a tight budget because of my kids, and the endless grind of the life of a single mother with so few breaks from the kids.
At a different point in the class, the instructor asked us to write down what makes us feel happy, and at the top of my list was . . . my kids. When my little boy giggles at me, when my daughter is being goofy, when we do something together as a family. The source of my greatest stresses in life is also the source of my greatest joy.
I read an article earlier this year about how some pain actually enhances pleasure. I'm not sure I'd feel the highs with my kids were it not for the lows.
The third Advent candle represents joy. The pink also reminds us to look ahead to Christ's sacrifice. The joy of the Savior's arrival in this world is linked to the anticipation of his sacrifice for us all. We can't have one without the other.
Tonight, I'm gathering my children around to light the third Advent candle and sing "Joy to the World." May you find joy this Advent Sunday.