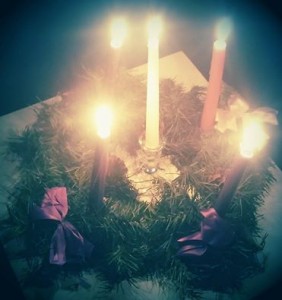 Merry Christmas!
Today was a different kind of Christmas for me. The brokenness that is divorce means that I only see my children every other holiday. My XH has them in Florida, visiting with their grandparents. I spoke to them on Skype today and they seem well. They return tomorrow, and we will open the presents under the tree on Sunday morning, so it isn't much of a delay. Still, it is sobering to realize that I will only spend four more Christmas days with my daughter before she becomes an adult. Today I only had my brother with me for Christmas, and though he is wonderful and I love him a lot, it's been my loneliest Christmas so far.
I don't feel alone though. As hard as it is to be without my kids, I know that, given the circumstances, everything is as it should be. Their grandparents love them and they are making new childhood memories in Florida, and I won't have to wait long to see them. I have a roof over my head, food to feed them, and there are presents under the tree for them. God has blessed us.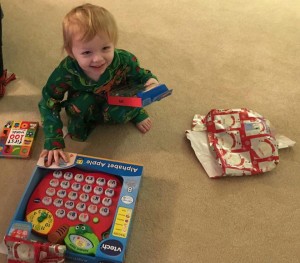 I spoke earlier this year, in my testimony, about my beliefs on the Incarnation and what it means for humanity. I will lay down my life to empower the weak and helpless, just as Jesus did for us by choosing to become human, walk among us, and die for us. Christmas is when we remember that first step he took for us.
I hope your Christmas has been a good one.