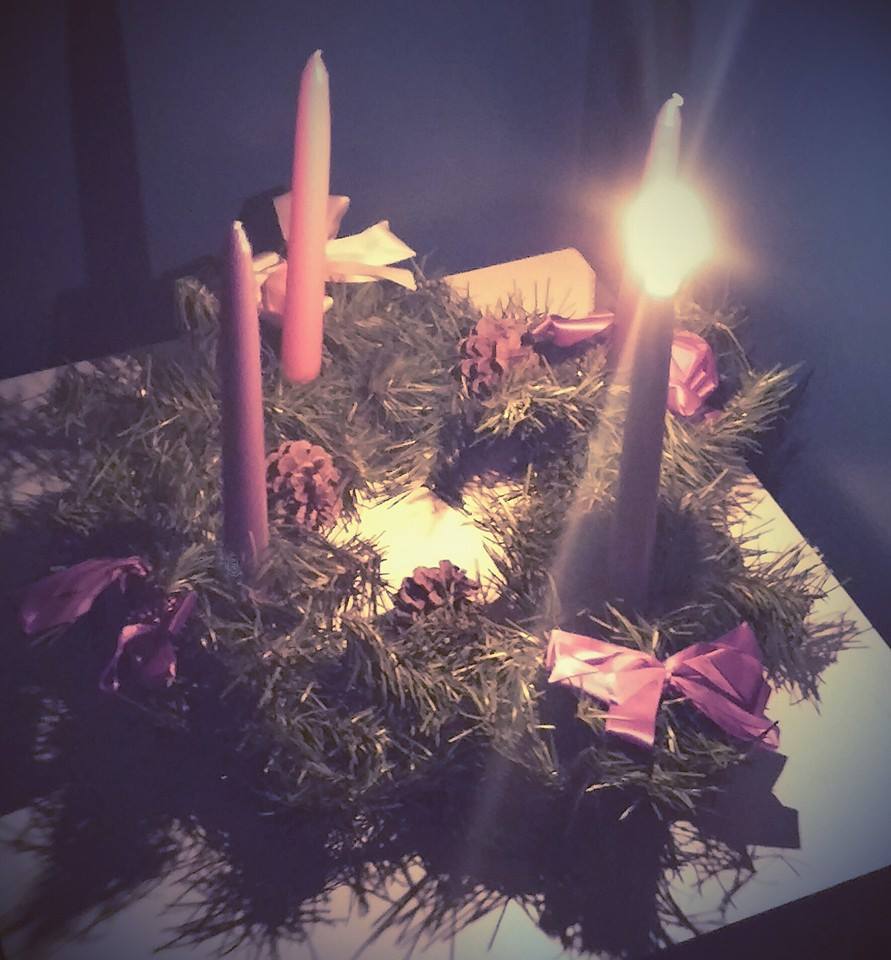 Today is the first Sunday of Advent for the year 2015. We enter into my favorite season from a past year that has been one of continuing transition for my family. I switched jobs (just two weeks ago), started a certificate program at the local community college, have made good progress on my thesis with a solid goal of finally finishing my MA degree in May 2016, and have gotten acclimated to the life of a single mother and divorcée. My brother, who lives with me and had been my primary caregiver for my children, went back to work for the first time in six years, which has meant putting my son in part-time child care and my daughter in after-school care. As I look to the future, I am pondering the possibility of returning to my family in Seattle next summer, after I finish both my programs. It would mean trying to line up both a job and a place to live before making the cross-country move, so I am apprehensive about the future.
Yet, I am hopeful. My favorite passage in the Bible reads (emphasis mine):
Jeremiah 29:11-13 ~ "For I know the plans I have for you," declares the Lord, "plans to prosper you and not to harm you, plans to give you hope and a future. Then you will call on me and come and pray to me, and I will listen to you. You will seek me and find me when you seek me with all your heart."
Hope is a powerful thing. The Reformer Martin Luther once said, "Everything that is done in the world is done by hope." Often we think that we have no hope, but if this were true, we might not choose to keep going. And when we look to God and his promises for our hope, he can do amazing things in our lives. On the dawn of Christ's coming, Israel looked to God for the hope of the promised Messiah.