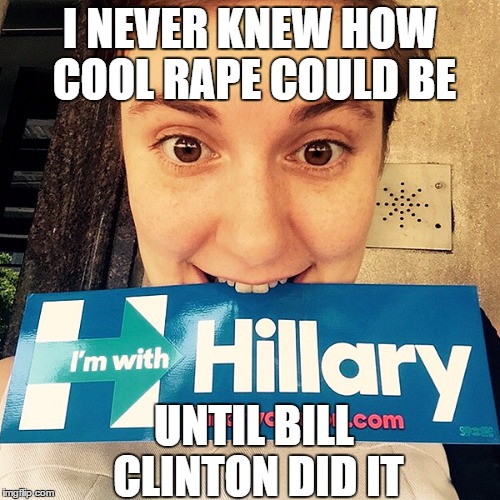 Let me get this straight:
– Hillary Clinton told a child rape victim she was "emotionally unstable with a tendency to seek out older men and engage in fantasizing"
– Bill Clinton "allegedly" raped a woman
– Bill Clinton "allegedly" sexually assaulted another woman
– Bill Clinton is a known womanizer who has had multiple extramarital affairs and was impeached because of one of them
– One of Bill Clinton's lovers was "patient zero" for the modern-day slut-shaming movement; her life was ruined while Bill remains a hero
– Hillary Clinton has worked to discredit her husband's "alleged" victims
– A victim of workplace sexual abuse tried to contact the Hillary Clinton campaign with information about how Clinton's donor had abused her; the Clinton campaign returned her information marked "Will not Accept"
And with all that, feminists are enthusiastically supporting Hillary Clinton for President and adulating her with artwork and stuff?
Go home, feminism. You're drunk.