I have been in California for the past two weeks participating in the Third Annual Mormon Theology Seminar, sponsored by Brigham Young University's Maxwell Institute and the Laura F. Willes Center for Book of Mormon Studies. You may recall that I am an alumna of BYU (long story!). While I have never been Mormon and am not a believer in the Book of Mormon as Scripture, I regard the book as 19th century demi-Protestant theological fiction (perhaps inspired in some places) and my paper, "Called and Ordained: Alma's Priesthood of All Believers" is on some theology in the Book of Mormon that I think both Mormons and evangelical Christians can embrace. I will be presenting that paper tomorrow (June 15th) at the seminar's public conference.
The conference is free and runs from 9 AM – 6 PM. My presentation is at 3:45. Conference program available here.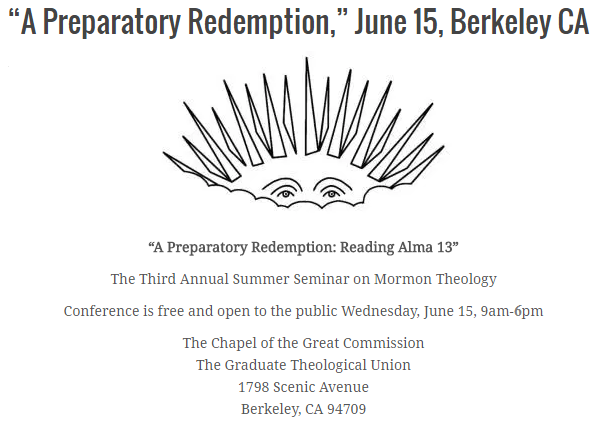 I am going to try to record my presentation on my camera phone. I will upload the video to this post if it turns out okay.